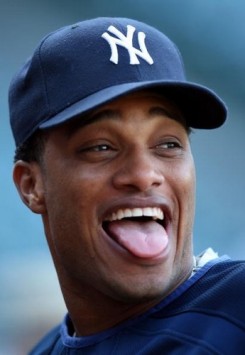 Dec

06
Tags
Related Posts
Share This
Robinson Cano: Thinking For Himself?
What was Robinson Cano thinking?  On first blush he was not. Without knowing the Yankees offer which I am sure we are going to find out Cano followed the money.
Clearly Jacoby Ellsbury's contract altered the Yankees and Cano's landscape and perhaps his thinking and feelings. Players have feelings you know!
And as for the Yankees why did they let Cano go?
It makes little sense for Cano to go to Seattle he will not get the exposure he has been getting in New York nor the endorsements. Neither will Cano benefit from status and all that goes with being a Yankee for a lifetime, you cannot put a dollar amount on that.
You have to wonder what part Jay-Z played in this. Jay-Z is a fledgling sports agent who needed to get a stunning contract for his client Cano.
So Cano goes out the far West with a team that has little chance of making the playoffs and is in a stacked division.  Long road trips and late nights for a fella who does not always hustle.
You have to wonder what Cano was thinking—or was he not thinking for himself.
But perhaps in the end the Yankees figured the loss of Cano was addition by subtraction?  In the next few days we are going to find out.
Related Posts