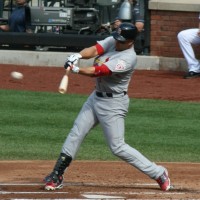 Dec

07
Tags
Related Posts
Share This
Carlos Beltran: A Brilliant Move By Yankees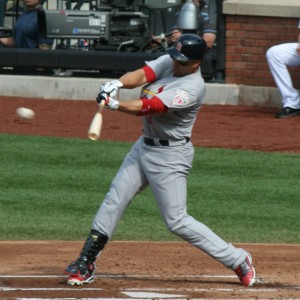 The signing of Carlos Beltran is a great signing for the New York Yankees for a lot of reasons.
First he adds another dependable bat in the lineup and definitely is an upgrade in right field over who they have now. Ichiro Suzuki and who else?  They can not have all speed boys in the outfield with similar styles of play.
Beltran adds heft and is more of slugger type than say Suzuki or Brett Gardner.  He is a fine near geriatric addition in baseball years along with Soriano but a good one.
Derek Jeter more than likely will not be around in three years and Betran will extend his career as a DH. He is a switch hitter and will benefit from the short porch.
The Yankees are doing this in a piecemeal fashion but one that makes a lot of sense.
They are in a void in terms of A-Rod and cannot wait on him. Given all that the Yankees could not wait and  had  to make moves–and they did!
Jacoby Ellsbury, Brian McCann and now Beltran.  Many can say they over paid for all three and there is no doubt they did, it was clear they would have to pay out of the nose for Cano for ten years which proved to be not palatable.
What next?
I look for them to next address their pitching which sorely needs upgrading. You wonder what they are going to do about second base but so far things are being done through free agency. Perhaps now they will look to the trade market to further upgrade.
Things have been quiet with Joba Chamberlain he will be a free agent after the 2014 so a trade and sign is possible or he might want a one year contract to test the free agent market.
You also might see Gardner in a package with someone else for a second baseman or pitcher.
All the way around they got a consummate professional in Beltran and he will be able to handle the pressures of New York.
Brian Cashman is doing a great job given the situation he is in. Also very entertaining!
Related Posts