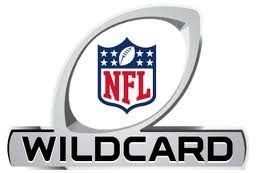 Jan

06
Tags
Related Posts
Share This
49ers Overcome Freezing Temperatures and Poor Officiating To Defeat Packers-Divisional Preview
The San Francisco 49ers overcame freezing temperatures to pull out a 23-20 victory over the Green Bay Packers at a frozen tundra like Lambeau Field.
Colin Kaepernick who was the game's leading rusher and passer was again the difference maker for the 49ers. The 49ers not only overcame the frigid conditions they also overcame many missed calls by the officials as Keapernick finally led them down the field for the game winning field goal.
Personally I thought this to be a very poorly officiated game that could of cost the 49ers a victory.  The NFL has to hire permanent officials. 
There were so many missed calls by the officials I lost count.  Particularly holds in key situations by the Packers against the 49ers one which extended a drive and led to a Packer score.
Few know that the NFL broke a promise to hire officials permanently and train them year round this in part has led to a number of blown calls this year. One occurred last week that potentially cost the Pittsburgh Steelers a playoff berth.
http://psychologyofsports.com/2013/12/29/in-sports-and-life-blown-calls-can-have-devastating-effects/
The 49ers now go on to play the Carolina Panthers in the next Divisional Playoff round.
Both teams played outstanding defense in a true playoff like atmosphere where it appeared that the 49ers ramped up their game a bit more than the Packers. The Pack were playing without two defensive stalwarts but still gave the 49ers a hard time.
While both teams played great defense it was Colin Keapernick who was the difference maker today and a true game changer.
As I mentioned in my Can't Miss Picks articles* (see below) the 49ers are a very physical team who have an outstanding defense. This makes them the most dangerous team in the playoffs sans Seattle.
I know that many are going to point to the 10-9 Carolina win in their first meeting as well as the comparisons between Newton and Keapernick and how this is a new Cam Newton.
Carolina has had a bye week and also has an outstanding defense and a maturing quarterback in Cam Newton. It is sure to be a slugfest and another tight game.
My pick is the 49ers flat out.
Before the game I said this–
49ers-Green Bay
LIKE– Oh boy I like Green Bay because I find Jim Harbaugh at times annoying and irritating. I also like Aaron Rodgers comeback story it will make for great headlines and the media will be happy as they will have more to write  and talk about.
Both are physical teams and they are predicting record breaking low temperatures at game time at Lambeau. But the 49ers are one tough group of hombres. I think they are going to out physical Green Bay and run on them as well. Gore and Kaepernick are going to do just enough to win here.
MY PICK- THE 49ERS for the reasons I stated above and I like their defense a great deal. They are not in the top five for nothing. I see them coming in with a vengeance and stifling Rogers. (See a trend here).
Second Update–I do not mean that it is going to be a blow out they are just going to out physical them.  Any team that has Aaron Rodgers on it with the offensive talent he has surrounding him has more than a good chance so I expect it to be a very competitive game with the 49ers prevailing,
***First update on this game.
I did not sleep well last night I am going to the dentist this morning (Saturday) and while I like my dentist I do not enjoy going.  That said I got responses overnight from fans who said essentially that the 49ers are not going to deal well with the frigid conditions in Green Bay.
Good point!!!
On top of that I woke up this morning and some anchor lady on a local news channel addressed this issue and worried about the 49ers.
Now you have to take pause when you get this kind of information–after all she reported the local traffic too!–I just got back and she was correct. Now I am worried about my 49er pick!
If you are thinking of using my pick to make a bet or otherwise I am letting you know that I am wavering on my pick.  I conduct an honest clean forthright site 

 and wavering is part of it.
Related Posts