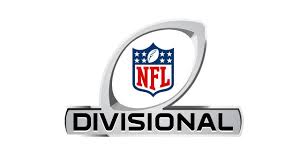 Jan

09
Tags
Related Posts
Share This
NFL Divisional Playoffs: Can't Miss Picks-Really-Saints-Seahawks-Colts-Patriots-UPDATED
The NFL Divisional Round is quickly approaching. Saturday features two great match-ups. Football at its best!  First up, the Seahawks against the underdog Saints followed by the magical comeback kid Andrew Luck and the Colts versus the polarizing but also resilient-brilliant Tom Brady and the Patriots. Send me your tweets and I might embed the best ones in the article. Here are my Can't Miss Picks-Really!!.–UPDATED
Last week I did nicely- I picked the Saints to win and they did. Thanks to all for the positive feedback on the "Can't Miss Columns"
Before I get to my can't miss picks I am going to give you my formula and the reasoning for how I come up with my picks– which are sure winners-Really!
Psychologists by nature are supposed to be insightful (but not clairvoyant) but when it comes to picking winners in sports we are as good as well just about anyone else.
Well not really.
As you may know statisticians are constantly working on ways to predict who win will elections as well as sporting events. Ben Silver's 538 is returning to ESPN to work his statistical magic.  Many psychologists are statistical experts as well doing research in a myriad of fields.
I did not consult any football statistical predictive sites, or run any of my own calculations for deriving my predictions.
There is a secret formula that I am going to share as to I make my picks which are more often than not as good if not better than other experts-if you ask me!
I take many factors into account when I make my choices which I rarely put to paper.
Here is how I proceed.
1-The first thing I consider is my gut feeling based upon what I know about the teams.  That allows for the fan in me to be satisfied as well as my accumulated impressions and knowledge to be taken into account.
2-Next, I read about what the experts, pretend experts, and what the person on the street is saying about the games. This includes print, television and radio media outlets. The person on the street is generally a random person. I do befriend strangers.
3- I also chat it up with my friends and people I know to get their take on the game-although I am most frequently asked first.
So at the end it is sort of like a soup recipe with many things going into the mix to come up with my picks.
Trouble is I like to be correct and I am competitive.
Here goes. I will tell you who I would like to see win, followed by who I think will win. This way I can have it both ways!
SATURDAY JANUARY 11, 2014
FIRST GAME-
NEW ORLEANS-SEAHAWKS
LIKE-I like the Saints. I think that when you have Sean Payton and Drew Brees together you have a formidable tandem. I do buy into the Sean Payton aura and his reputation for being a very bright, creative head coach.  They have also have  won a Super Bowl and I pay homage and respect  to winning and experience.
They won last week on the road when few picked them to (I did) and that showed us a lot. Rob Ryan came up with a great game plan to stifle the Eagles just enough to get by which is exactly as I predicted he would.  I hit this game right on the head.
This week they are not playing a team on the rise like Philly who will be in contention going forward they are up against one of the most well rounded teams in the Seahawks in the most hostile football environment on the planet.
There is little the Seahawks cannot do on either side of the ball. Offensively the Seahawks feature Russell Wilson and Marshawn Lynch with receivers who gobble up yardage in a very balanced attack. Defensively they are punishing.
PICK-Sorry I am going with the gang here. No way I pick against the Seahawks here. I do not see Ryan doing it again defensively against a better more well-rounded Seahawk team. There are too many holes on the defensive side of the ball and the Seahawks will expose all of them.
Drew Brees as always will play valiantly he is a true competitor and champion.There is no one better at finding passing lanes and looking off defenders than Brees.  Payton will find holes in the Seattle defense but not enough of them
If the Saints win it will be the biggest upset of the season.
SATURDAY-JANUARY 11- 
PATRIOTS-COLTS
Whether you are fan of the New England Patriots or, not it is difficult to ignore their record of sustained excellence and commitment to winning.
Yet they have not won a Superbowl for eight years and it looks like they are going to again be bridesmaids this season.
By any standard the Patriots can be considered a team of missed opportunities and "what ifs".  But the Patriots do not engage in "what ifs" or feel sorry for themselves. They move forward trying to improve and get better. If only we all had that mentality.
Having rebuilt both the offense and defense with a combination of youth and veteran talent Bill Belichick who continually wins with what he has, lost  four of his five best players They were an odds on pick to seriously contend for the Super Bowl and it is a tribute to Belichick that they have gotten this far.
It is Belichick's trademark to take away the other team's best player on either side of the ball and have you beat him from there. In addition, he tailors his defensive scheme to the other team's offense scheme like no one else does.
The implementation of the next man up and the idea of just doing your job are mantras that he has instilled throughout the organization and the players respond.
Everyone also knows that with two weeks to prepare Belichick can be deadly.
But they are a depleted team and it is going to be a struggle up in Foxboro.
The Colts are a team filled with confidence going into this game. We saw what Andrew Luck was able to do last week against the Chiefs and Robert Mathias is going to have to be contended with. Andrew Luck is a media darling and will be a major star in this league for years to come and perhaps is the heir apparent to Brady and Manning. But I am not one to hand anyone the throne until they win something—likea Superbowl or have been in the playoffs consistently.
Any team that allows 40 plus points as the Colts did last week is vulnerable and Tom Brady will be sure to expose every weakness the Colts have. However a team led by Julian Edelman at the receiver position speaks for itself. And the Patriots are ravaged by injuries on the defensive side of the ball, and who knows where else, as they are famous for secrecy.
LIKE: I like the Colts to win it just seems that they are a more complete team in better shape with a head of momentum going into the game and my gut says they will win.
PICK-The Patriots. I think it is a miracle that the Patriots have gotten this far given how ravaged they are by injuries. No on in the AFC appears to have a dominating defense like the Seahawks and 49ers do which plays to the Patriots.  Belichick and Brady will prevail they are a once in a generation combination. I always go with brains over brawn.  And in this case the Patriots also have enough brawn.
If you are thinking of using my picks to make a bet or otherwise I am letting you know that I wavering on my picks.  I conduct an honest clean forthright site and wavering is part of it :).
So there you have it my can't miss picks for the Wild Card weekend take it to the bank! As a way of disclaimer I reserve the right to change my mind at any time prior to game time. When I am having fun I allow myself to be fickle.
But my picks are really who I believe will win.  Enjoy the games!
Check back for updates throughout the day and weekend. I have not spoken to my short order cook at my favorite place to eat yet, the stranger on the street who is random and anyone else who has a thought about the game.
Related Posts