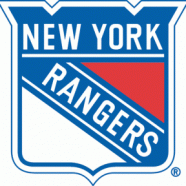 Jun

01
Tags
Related Posts
Share This
13 Perceptions, Misperceptions and Truths about the New York Rangers
The New York Rangers did not win for a simple reason which is that they were not good enough. However there are a perceptions, misperceptions and fallacies in the aftermath of their defeat. Here are a few.

1-Some reported that the Ranger locker room after the loss did not seem to be devastated or as emotionally upset as they would have expected.
This makes the assumption that our emotional experience of the loss, or how we think others should react should be as we experience it. This is frequently not the case.
2-The Rangers are devastated however their ability to embrace what they have accomplished is not mutually exclusive to being devastated. Thus, they can be proud of what they accomplished while still being devastated.
3-There are a ton of teams who would take what the Rangers have accomplished over the last four seasons or so.
4-Loses to injuries are random and unpredictable. However, when and who they happen to can have potentially damaging effects on a team's chances. The loss of Mats Zuccarello and Ryan McDonagh playing on a broken foot were wrong place, wrong time random chance happenings.
5-It goes without saying that winning the Stanley Cup is the goal—few teams do.
6-No Ranger is sitting at home right now happy. And if they are, they should not be on the team.
7-There appears to be some idea among the fans and the press that the team's inability to win one cup in what feels like a franchise eternity is tied to the current team. It is not. See # 3 above.
8-The current team might feel some connection to Ranger history but they have little to do with what transpired for what seems like an eternity. Only we do, as the Ranger brand is permanent for fans while transient for many players.
9-The current team as it is configured with players coming and going all the time—is being held accountable at all levels. As they should be.
10-The Ranger brass has already begun to think about what is necessary to have this team make the jump to the next level
11-That is why there is a great deal of speculation, conjecture and good solid hockey advice coming from the press and the fans.
12-It was a thrilling ride and the Rangers provided a great deal of entertaining hockey albeit disappointing. Fans and player alike are deflated for good reason.
13-Not turning on the TV and seeing the Rangers is a bummer. Speculating about what they need for next season keeps the flame alive and is part of the healing process.
Related Posts