Jun

05
Tags
Related Posts
Share This
David Wright Will Not Be Back and Thirteen Other Met Answers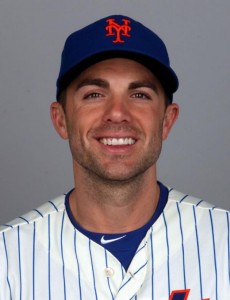 David Wright is done as a premier baseball player. A true gentleman and phenomenal talent is nearing the end any way you want to look at it. The Mets however are better—but getting to the next level will take them out of their comfort zone.

1-David Wright will never return to the form of his best years when he truly was one of the games stars. Few return to their prior status after the back condition that Wright has. Additionally, for the last four years Wright's stats regardless of the reasons why he produced them, have been at best pedestrian. Throw in the fact that he is 32 and you have seen the best of Wright.
A great guy and a great Met ambassador as well as the face of the franchise for the last decade—no more. Will love him always.
2-Some have expressed that they do not feel badly for Wright given that he got to live out his dream, is rich and will have the rest of his life to do as he wishes. This is one way to look at it however, we do not know how Wright is going to look at it. The loss of what one has done for their entire lives and is not able to do anymore or at the level they once were—is a hard adjustment for many. In any walk of life.
3-It seems that there is no lack of advice that fans, pundits and any pedestrian on the street has to offer the Mets. Why not– they are fans and pundits and some are actually smarter than those in front offices.
4-That said, the Mets are really trying despite what you might think. Getting rid of Dillon Gee and/or Jonathon Niese is no easy accomplishment. If the Mets could have they would have. And if they do not think these players need to go—then they have their reasons which we are not privy to.
5-There is so much that goes on behind the scenes within any professional organization that we are not privy to. Therefore at times we come to illogical conclusions based upon what we make up and they know.
6-The Mets need another hitter—there are 5-8 year olds who are telling me this. Here too the Mets are trying to improve their team (like any other). They are for whatever reasons not able to so.
7-Injuries happen and the Mets who are offensively challenged on their best day can ill afford to lose anyone who can put a ball in play. However, they were raving about some physical therapist or conditioning individual they hired that was supposed to cut down on injuries. Well you can eat right, sleep right and do all the correct things and still get a heart attack.
8-Everyone is raving about the Mets young arms. Well they should. I like Jake DeGrom best out of them all for a number of reasons. But Matt Harvey, Noah Syndergaard and upcoming Steven Matz-what is not to like? That said careers are over in a blink of an eye. So I never count my chickens before they hatch.
9-The baseball cliché you can never have enough pitching will apply to the end of time. Also one year does not make a career. I want to see these guys put together a string of good seasons.
10-What would I do? Given what the information I have.
A-I like Wilmer Flores's bat and his physique. I think he is a keeper– where I do not know.
B–After Daniel Murphy heals I would trade him to an American League team where he could DH and his defensive skills would not be so important. He can fill in at the positions he has played in the NL giving an AL team in need a solid professional hitter and a player that can play different positions for short periods without getting exposed. We all know he is a free agent after this year anyway so….
C-I would look for someone to spell David Wright no matter how healthy he is (if he comes back). The papers, radio et al are floating Martin Prado, ToddFrazier etc. All good.
The Mets are going to need to swallow hard to land these fellas. Don't you think they are trying to do something? Their brain trust is not sitting around on their hands.
D-There is always going to be a market for a left handed pitcher like Niese. The myopic thinking off of four lousy starts either speaks to our own of the moment values, or the short sighted views of those in major league baseball. My goodness how many pitchers and players have thrived in new environments?
Lefties who have won as many games as they have lost have long careers. Please!
Keep in mind that the Mets and everyone else may know something about Niese we do not.
E-Find out if Dilson Herrera is going to be a major leaguer or not. Live with him at second base.
F-Trade Bartolo Colon to a pennant contender he cannot pitch forever despite the fact that he is! And without drugs or blood plasma transfusions (blah blah) that we know of. Keep Rafael Montero and see if he can pitch he will be around far longer than the Bart man.
G-We are stuck with Curtis Granderson another great guy who is not going to get any better. He has a future in modeling, broadcasting, or just being a nice guy. And I can throw harder than he can.
H-Did you ever wonder why it took Lucas Duda so long to come into his own? Well some players mature later than others. Duda who by accounts is another good, humble guy never impressed as the most sophisticated of minds. Good thing he has figured it out which shows it is never too late to learn in baseball –or in life.
I-What to do with Reben Tejada? Barring some transformation which does happen as we know (maybe he got tired of having splinters in this butt) he looks like a utility player to me.
J-Behind the plate. Back in the day catchers were able to play a number of positions. The Mets like Kevin Plawecki so does everyone else. It looks like he is going to need some time to figure out how to catch and hit. I am not one to give away catchers of caliber. Find a way to keep Travis d'Arnaud and the Plaw.
K-Juan Laguares is playing hurt no matter what anyone is telling you. His rib-trunk issues and his elbow are effecting his game. Take it to the bank.
11-I have news for you the Mets are NOT going to the World Series. If they make incremental improvements given all that has gone on to date Met fans should be more than pleased.
12-Give some credit to Omar Minaya many of these guys were HIS guys.
13-Want to get a free baseball clinic? Listen to Ron Darling, Keith Hernandez and Gary Cohen none better.
Right now the Mets are in first place after a third of the season. If you told me they would be there before the season at this point—no matter how they have gotten there. I would have taken it and so should have you!!!!
Added point-Good thing I am not the beat writer for the Mets. Having to come up  with different angles about the above day in and day out. Whoa not for me!
Related Posts