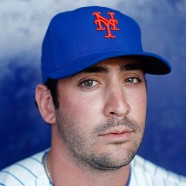 Jun

13
Tags
Related Posts
Share This
Matt Harvey What Goes Up Must Come Down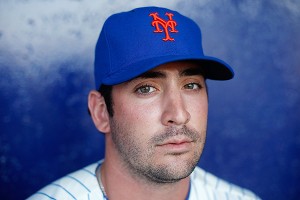 It was inevitable that Matt Harvey who we made into a savior was going to encounter adversity– we all do. His first encounter was with Tommy John Surgery and ALL that comes with it.
Everyone predicted a full physical recovery from the surgery for Harvey and the odds were certainly in his favor. So they said.
But Matt Harvey plays baseball for a living and he is a pitcher and I do not know where it was written in stone that he would ever return to the form he exhibited prior to his surgery. Will he?  Only time will tell.
It looked like Harvey was  on his way to being an invincible pitcher however, we do not have a crystal ball so we do not even know what Harvey would have been long term had he not had the surgery. But he did.
So here we are now—and Harvey is not producing, and those are the cold hard facts. He has an overall 18-14 record with a horrible last three starts in which many of the homeruns he gave up have still not landed.
The Mets have no other options with Harvey so we will get to see what form Harvey returns to. Ron Darling recently effectively said that Harvey had to learn to pitch again. He has a rebuilt arm, and did not compete for an extremely long period of time so it makes sense that Harvey will need time to return to form. But when?
While I do not follow Stephen Strasburg's every start I do recall a pitcher that came up with a 101 mph fastball that blew hitters away. An indomitable force if there ever was one. And the hype was unreal.
He too had TJ surgery and I do not know about you but he does not look like, feel like, or throw like the pitcher he was prior to his surgery. Strasburg has a 46-35 career record with a 3.25 era and those are numbers I would take in a second from any pitcher.
But Harvey and Strasburg were not supposed to be ANY pitchers they were supposed to be invincible pitchers.
I could see how desperate Met fans are (I am a fan) for someone to come along and save the franchise. They jumped on the Harvey bandwagon because of his electrifying performances and their desperation.
But when we build someone or something up so quickly and expect so much we are bound to be disappointed in any walk of life if it does not live up to expectations.
Now we all have to sit and wait and see what post TJ surgery kind of pitcher Harvey will be. Ron Darling who I would trust with my first born pitcher son, says he is most likely going to be fine so I tend to believe him.
I really hope this is going to be the case, because the loss of Harvey as we once knew him albeit for a very short period of time, is going to be something the franchise and the fans will not be able to recover from for a very long time.
While what is happening with Harvey and Strasburg and so many like them should teach us a lesson to temper our expectations—it will not as we all never seem to learn. Perhaps it is just human nature?
Related Posts