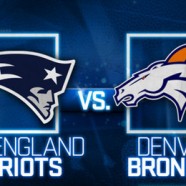 Jan

25
Tags
Related Posts
Share This
Broncos Lucky To Have Come Out With Victory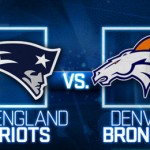 I am not sure what game you were watching on Sunday when the Broncos beat the Patriots 20-18. Yes 20-18. The Pats came within a two point conversion of tying the game despite overcoming so many offensive self-inflicted wounds that most mortals would have been dead on arrival.
Sure the Broncos frustrated Brady and pummeled him all day. The Pats with a depleted offensive line gave Brady nano seconds to throw. Yet at the end of the game with all the hoopla being made about how great the Bronco defense was they surrendered the potentially tying touchdown with seconds left.
Sure Brady played uncharacteristically poorly, throwing an ill-advised interception, and missing Gronk in the end zone on the final two point conversion. He also seemed to have a poor touch on many of his throws missing receivers when they were open.
The Pats were also able to overcome what I thought were two crucial decisions by Bill Belichick by not going for two field goals in the final three drives of the game.
Belichick is a genius no doubt about it, but not everything that Einstein and Hawkins have posited has proven to be true.
And Belichick is not without his faults. What made Belichick forgo those field goals? In true Belichick fashion he stated that he thought that was the best decision at the time.
Well objectivity does not always drive decisions and even Belichick can be subject to emotions overruling cognitions.
Monday morning quarterbacking is an art and that is what fans and writers do, they talk about the ifs.
The rule of thumb is to take the points. The Pats who held the Broncos to just three points in the second half only trailed by eight points. It was not as if the game was a blow-out.
I asked a colleague why he thought Belichick did not take the field goals. He offered two premises the first one being that the Pats-Belichick thought they were going to prevail no matter what. And when you think about it most times they do.
The second thought was that Belichick is not beyond punishing any player even Steven Gostkowski for missing an extra point. Ludicrous you say? Maybe, but there IS an explanation why Belichick elected to go on fourth down twice with plenty of time on the clock.
Keep in mind his defense basically let up thirteen points the entire game and only three in the second half! They played poorly? I don't think so. They made crucial stops time and again especially late in the fourth quarter.
I know everyone is thrilled for Peyton Manning however I am not sure that he played that well. While it is true that he managed the game committing no turnovers, while making a few crucial throws and one run, beyond that his statistics and overall performance were in my opinion–pedestrian.
The media and fans are often so desperate for a feel good story it causes them to lose objectivity. Manning has nothing left to prove-nothing. He was already one of the greatest quarterbacks of all time even if he never took another snap.
So please spare me the story book ending stories that have been and will continue to be written for another two weeks.
Factor in the desire of so many for both Belichick and Brady to lose just because of envy, jealousy and the kitchen sink and you have one skewed version of what happened on the football field yesterday.
Maybe I need my eyes to be checked and my prescription changed however that would mean that my doctors are incompetent because I just had my eyes checked.
I do not know what game you were watching, but the one I saw was a Patriot team who did more to hand the game to the Broncos than the Broncos did to win it.
A subpar performance by a Patriot team that had an offensive line that was not up to the task and all the Patriot miscues, and ill-advised decisions and the Broncos won by two.
Take it to the bank no such thing is going to happen on Super Bowl Sunday when the Panthers easily handle the Broncos. Manning just won his Super Bowl last week with a lot of help from the Patriots.
Related Posts