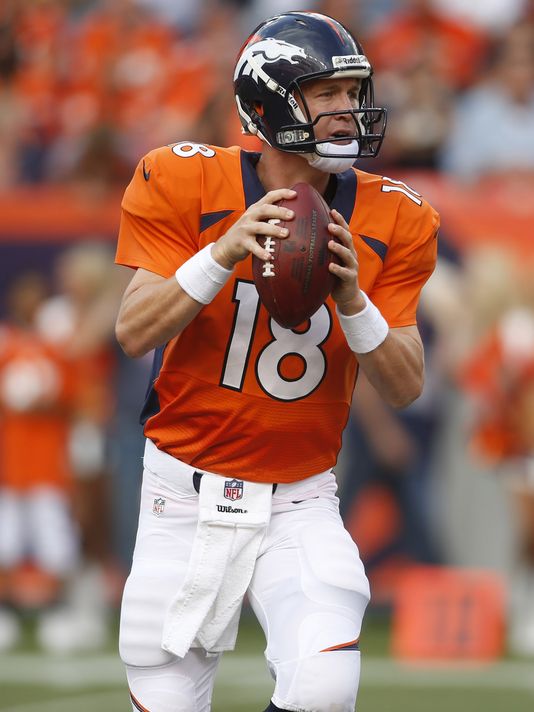 Feb

06
Tags
Related Posts
Share This
Peyton Manning Has Not Forgotten Who He Is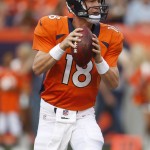 Peyton Manning spent his week answering more questions about his football future than he did about the Carolina Panthers.
No matter how hard Manning tried he could not escape the media horde and fans who pontificated, speculated and predicted what Manning should do concerning his future.
Is he going to the play for the Rams next year, hang em up, or do something else-like run a football team?
One thing we all know is that Manning is going to the Hall of Fame.
But it did not stop there for Manning with the media hounding him about not only the what ifs about his future, but the what ifs about what will happen if he is not playing well and the game is a blowout.
I am not sure what the media hopes to accomplish by asking these types of rhetorical questions. What do you expect Manning to say-bench me?
Players like Manning never doubt their abilities. Manning who shows uncommon humility possesses a deep inner belief about his capacities to get the job done under any circumstances-and many times he has done just that.
This season was particularly challenging for Manning. Plagued with a million injuries, and a throwing arm that Manning himself admitted cannot break glass, he overcame these injuries to lead the Broncos to the Super Bowl.
Manning also overcame the front office desire led by John Elway to ease Manning out and insert Brock Osweiler as the Bronco's future quarterback. However it did not work out that way and Osweiler went from a 5-2 starter to a Super Bowl backup QB.
Manning has done a fantastic job with little left in the physical tank as he uses his superior gifted mind to get the job done. He reminds me a little of Muhammad Ali when he had lost to Leon Spinks in their first bout. Ali summoned up all that he had left to outwit and dance a bit and defeat Spinks.
There are many who are dreaming of a story book ending for Manning going out on top. Ali did not do so-and we see the effects of that to this day. Manning announced this week that he is facing a future hip replacement and further neck surgeries-no matter.
Getting by on guile is something many athletes do when their physical skills begin to fade. But they do not lose their confidence, purpose or presence about them.
Manning has been feeling like he is a superior QB since he can remember. He is not about to start thinking any differently now no matter how broken down his body is. Or what the media or fans suggest.
Trust me doubt is not going through his mind–how to beat the Panthers is. His legendary preparation and attention to detail is unparalleled and he is laser focused
That is what has separated Manning and the other great ones from the rest of the pack. They remember and never forget who they are.
Related Posts