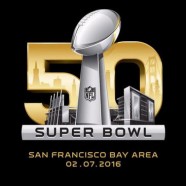 Feb

08
Tags
Related Posts
Share This
Carolina Panthers Mentally Unprepared In Super Bowl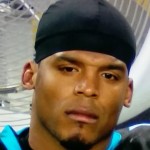 Everyone makes mistakes it is just how many you make and when you make them. The Carolina Panthers managed to make too many mistakes and too many of them in crucial situations.
What can you say about mental errors they drive coaches' crazy– and they should.
The Panthers from the beginning on offense at least looked flat and well-unprepared. Many will say it was the Denver defense that caused them to implode and perhaps that was in part the case.
But many of the mental errors that the Panthers committed were not forced by the Denver defense.
Preparation off the field translates to performance on the field. The Panthers simply looked unprepared actually in all phases of the game. The Denver punt return was beyond comprehension and holding onto a football is a basic football skill. How many false starts can you have? And personal fouls are simply unacceptable. To be frank so are all of the above.
Cam Newton used the two Super Bowl weeks to run his mouth off and the Broncos most certainly made him eat his words.
I did not think it a particularly well-played game as the stats indicated. The Denver offense did just enough to not lose despite their offensive gaffs. At times it was hard to watch if you appreciate good crisp football.
You can bet that the Patriots are looking at this game and eating their hearts out and they should. They too handed over a game to the Broncos.
Most of the articles tomorrow will be about Peyton Manning and his story book ending and that is fine. I think it a fitting tribute to a long and illustrious career.
It was both chilling and moving to see all the Super Bowl MVPs come out before the game. Manning is in great company and the accolades about him not only as a player and person will ring loud and clear from all throughout the league.
At the end of the day it was about the Denver Defense as Manning came along for one last ride.
As for the Panthers well they could have not done more to hand Manning what is probably going to be his last rodeo and Super Bowl win.
Related Posts