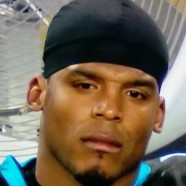 Feb

08
Tags
Related Posts
Share This
Why Super Bowl Game Should Have Other Teams Drooling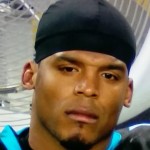 If I were other coaches, players, organizations, or fans after watching what was a dreadfully played Super Bowl by both the Panthers and the Broncos I would be feeling really good this morning.
I saw two flawed and incomplete teams make it to the Super Bowl. I saw the Broncos with absolutely a horrid offense and terrific but NOT dominating defense, as a dominating defense to me is one that is a shut- down defense. I saw a Panther offense that had so many opportunities that they were just a few plays away from winning this game.
You want to tell me that most any game turns on just a few plays-sure I will grant you that. And the Broncos won the game fair and square in what was a stinker.
That said, had Cam Newton completed a few more passes, his receivers caught a few more balls and Tolbert did not fumble in what I thought was the turning point in the game, as the air really seemed to come out the Panthers after that play. The game would have played out much differently.
Because at that juncture the Panthers were beginning to dominate on both sides of the ball. If those things did not happen, we would be singing a whole different tune today.
Well you might say those things did not happen and you would be correct. However, the Panthers did these things to themselves. They are correctable and more mental than physical which execution always is.
Keep in mind that this was a Denver defense that tossed Tom Brady around like a rag doll, but gave up a potentially tying touchdown with 17 seconds remaining.
And if genius Bill had not outcoached himself and taken the two field goals—Denver would not even have been in the SuperBowl.
I actually thought the Panther defense played a better game than the Bronco defense. Before trash time-the last TD- how many scoring opportunities did the Broncos have? How many offensive TD's did they have?
Sure the Broncos gave Newton a beating but they yielded a ton of yardage and just waited for the Panthers to implode. Were they opportunistic-sure they were. Did they bring the house down on Newton sure they did.
You want to throw sophisticated stats at me saying that Denver pressured, sacked and hurried Newton so much that it is predictive of teams that lose,–maybe so. However, the plays that really made a difference were the ones that the Panthers did NOT make—clean opportunities. Give me a stat that measures that, because I am no neophyte when it comes to stats.
And don't tell me the Panthers did not have their opportunities.
I am sorry I am not going to jump on a bandwagon to create a story I did not see.
In a league built for parity which gives any team a chance to go from midland to the Super Bowl I would be drooling after what I witnessed thinking that there was more than hope for my team.
Other take aways:
Cam Newton did not show up to play this game. I thought his whole body language was off from play one. It looked like he almost was trying too hard to contain himself and came out too blasé. His body language was off. Ron Rivera at times looked off as well. Perhaps the stage was too big for Newton?
The press was upset with Newton that he sulked after the game, left abruptly and did not handle himself well. If you remember Newton was a late bloomer when it came to maturation and perhaps this was just a temporary setback in what has not been a linear maturational progression. Additionally if you looked at the content of his answers they were spot on.
"They just played better than us. I don't know what you want me to say. They made more plays than us, and that's what it comes down to. We had our opportunities. It wasn't nothing special that they did. We dropped balls, we turned the ball over, gave up sacks, threw errant passes. That's it. They scored more points than us."
Pretty much summed it up perfectly. There was not much more to say than he did. That said-Newton's presentation and manner left a lot to be desired. But so did the game which was a stinker.
Related Posts