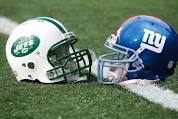 Sep

12
Tags
Related Posts
Share This
Jet-Giant Takeaways
Jet -Giant Takeaways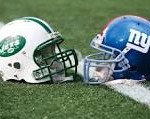 You can wax and wane all you want however there is no getting away from the fact that Nick Folk missed a point after touchdown and a field goal.  Also devastating was the fact that the Jets could not punch it in twice when they were down in the Red Zone having to settle for field goals.
And the final straw was the completion to A.J. Green who owns the Jets– and everyone else. This combined with Brandon Marshall's dropped pass-put a fork in the Jets. Marshall is a great receiver dropping that pass is what he gets paid for.
We will and can talk all week about various positive and negative take aways from the game and you can blame Darrelle Revis who no doubt has slipped a bit. However, who did not know that? This is nothing new in fact it is old hat at this juncture.
Game over…
As for the Giants I am not sure what they are celebrating about or which game we were watching.  Maybe it is the fact that they were lucky to get out of Dallas with a win and are taking a collective sigh that they dodged a bullet.
They made Dak Prescott look like a seasoned veteran instead of the rookie quarterback who is starting his first professional game. If I am correct his uniform did not have to be washed after the game?
Similar stories coming out of both the Giant's camp and the press was predictable. They held on the final drive this year when they did not last year. Sure you can look at it that way except for the fact that they got a gift when a rookie receiver ran out of bounds–the clock was ticking anyway.
The Giants came out and were immediately put on their heels as the Cowboy offense made Swiss Cheese out of the Giant defense.  The Giants on both sides of the ball played with verve and zeal and the defense looked—decently well coached. And their three off season defensive pick-ups paid immediate dividends.  When Dez Bryant is practically a non-factor that is a good thing!
As for the offense you can see glimpses of what can be.  The receiving corps can be dynamic with Beckham, Cruz and Shepard however scoring 22 points against a decimated Cowboy defense was no great feat.  The fact that we are giving out trophies for doing the right thing (running the ball and using the clock on their final possession to use up time) says a lot about society.
This is what the Giants were supposed to do. Getting a few first downs and running out the clock-now that would have deserved praise!
A win is a win—however if I was Bob McAdoo for that matter a Giant fan (which I am) I would not get too excited.
Just calling it as I see it.
Related Posts