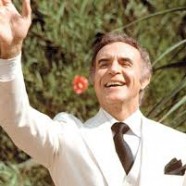 Sep

25
Tags
Related Posts
Share This
Mets and Their Fans Were Living on Fantasy Island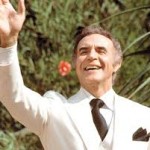 For those who believed that Matt Harvey, Jake DeGrom, Steven Matz, Noah Syndergaard and Zack Wheeler were going to a pitch for the Mets in harmony and health for years to come were living in a fantasy world.
In a day and age where pitchers get injured as often as they don't the idea that these five would pitch without potentially career ending injuries or significantly diminished performances, was both foolhardy and unrealistic—from day one.
In a day and age where free agency and money trumps commitment to team and fans, and the bond between employers and employees barely exists, the idea that one of these pitchers would not bolt the team was both foolhardy and unrealistic.
In a day and age where the bottom line rules the reality that the Mets could have afforded five healthy pitchers (or less) of the caliber they and others considered a once in a lifetime group, was also fool hearty and unrealistic.
The Mets were already planning for this but the Darwinian principle of survival of the fittest is already doing it for them.
Despite the fact that Steven Matz has an injury history that dates back to as early as the first time he probably threw a baseball, most of us denied the reality that the best predictor of future is the past when it comes to behavior, performance and yes even health.
Now with four of their dream five pitchers on the shelf and with at least two of them facing uncertain futures, the Mets are playing baseball with a 43 year old pitcher who has defied age, and a young Thor who is most likely facing off season surgery for a bone spur, while he also wears down right in front of our eyes.
The Mets are simply facing what was all along not only not a far-fetched possibility but a predictable reality.
Perhaps it is the need in us to fantasize about what could be. Fantasies at times can be helpful in that they relieve stress and both rewrite the past and help cushion an uncertain emotional future.
Sometimes dreams do come true.
However, when they are unrealistic, or not recognized for what they are, they lead us to be disappointed and sometimes make decisions based upon our fantasies rather than realities.
The Mets and their fans are facing a reality that predicts an uncertain future—one that all of us face every day. Learning to live and cope with this reality is the hardest part.
That said. a shattered short lived dream of rotation for the ages even for a short period has already been shattered for the Mets and their fans.
———————————————————————————————-
You read it here first Robert Gsellman is going to be a top pitcher mark my words. Hair or no hair!
Related Posts