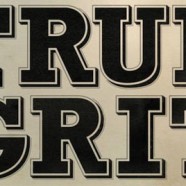 Oct

07
Tags
Related Posts
Share This
Mets and Collins Show True Grit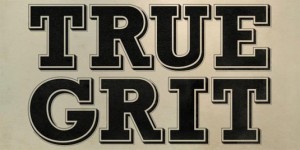 While the Mets lost more key players than any other team in baseball which was nothing short of a baseball catastrophe they miraculously made the playoffs. This is why you saw few sad faces from management, players and fans as the Mets realized what they had accomplished under the most arduous of circumstances.
Injuries the likes of which the Mets sustained would have felled many other clubs but not the Mets. The Mets played hard showing resiliency and grit. It would have been easy for the team to quit many times during the season while absorbing one blow after another–but they did not. The Mets not only persevered but thrived showing true grit.
Credit goes to Terry Collins who should be manager of the year– but will not be.  Collins is widely liked and respected in the Mets club house. He is a straight shooter who tells it like it is which allows players to understand where they stand and what they have to do to play.
Too often managers at every level fail to communicate clear expectations for employees leaving them to wonder where they stand and what to do in order to thrive. Collins is extraordinary at letting his players know what they need to do and where they stand.
Moreover, he debunks the notion that generational differences cannot be bridged when it comes to relating and the results show it.
Collins at times has been criticized for talking too much to the press especially after games.  I do not see it that way. I see Collins as not only doing his job in terms of informing the press of what is happening with his club, but also using this venue to communicate with the players in a manner that is forthright and honest, while at the same time never publically embarrassing them.
This goes a long way with players—just ask them.  Or ask yourself how you would like to be treated!
I have never been a fan of Sandy Alderson perhaps his tart demeanor does not instill likeability and I believe it took him way too long to get the Mets to the playoffs after he inherited many good players from Omar Minaya.
However, it is not Alderson's job to be liked he just has to get the job done and he has. Alderson has been nothing short of brilliant in acquiring players who not only filled in the gaps the last two year but also thrived. Reyes, Johnson et al were terrific.
And while Robert Gsellman's and Seth Lugo's numbers were not stellar in the minor leagues they were a silver lining when they got to the majors as they were key additions to a depleted pitching staff making major contributions down the stretch.   Sometimes being lucky is just as good as being good!
Alderson pulled one rabbit out of the hat after another which was nothing short of magical.
While it takes and organization to produce a winner and make no mistake about it Alderson is of the belief that the front office runs the show with the manager being an interchangeable extension of his vision, it is my opinion that Collins is the glue that holds it all together.
His players are a reflection of Collins who is the definition of true grit!
The trade for Noah Syndergaard for R.A. Dickey is going to go down as one of the greatest in Met history. Dickey has never come anywhere near his performance with the Mets and who is Josh Thole?
Look for the Mets to move Travis d'Arnaud. Beyond his lack of production which is the bottom line—I am not a fan of small catchers except for Buster Posey:)
I apologize I know that Jeurys Familia is an elite closer and who would the Mets get to replace him Aroldis Chapman? But he gives me agita every time he pitches. A clean inning is as common as a 1909s vdb penny.
I earlier predicted that Robert Gsellman was going to be a star in that vein TJ Rivera is going to be a good problem to have given the apparent Met infield gut.
Related Posts