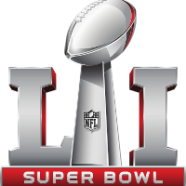 Feb

05
Tags
Related Posts
Share This
The Super Bowl Psychology-Bigger Than All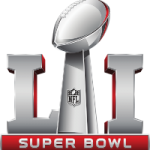 The Super Bowl has become such an important event in our society that it has taken on the stature of many of our religious and national holidays and has become embedded in our family traditions.
As a stand-alone two week event it seems bigger than any religious holiday– and well it should. The NFL marches on!
Despite all the negative publicity the NFL manages to garner, it continues to own Sunday and much more– fifty-one Super Bowls and still going strong!
The glut of stories emanating from Houston about the Super Bowl dominated the news while easily keeping up with the White House shenanigans. As well as being a welcomed relief from them!
Traditional Super Bowl galas, parties, office pools, trips, and dinners — where some people pay more attention to what they're eating and socializing than the game itself — are just a few of the activities people put together for the event.
All however are attempts to provide psychological dividends as people seek and get so much from one game–and each other.
Sport by its very nature allows us to be critical, judgmental, and effusive in praise. We are treated to an entire spectrum of emotional responses from just one football game.
Screaming at a television set or blaming a player for a loss is a lot better than screaming at another person. And it seems we are doing a lot more of the latter these days-so thank goodness for sports.
The Super Bowl allows for a vast and more expansive expression of emotions than those individuals bring to a regular season event. It not only attracts the devoted football fan, but a whole host of others who are not regular football viewers.
For devoted Patriot and Falcon fans, or even those fans rooting for either team for just one day, it is an opportunity for them to let it all hang out in one emotional orgasmic climax.
But that orgasmic climax comes with both emotional risk and reward as there is a lot on the line in this year's game given all that has happened leading up to it.
Is this going to be Brady's and Belichick's  crowning glory or will the Falcons win their first one for their beloved owner? We are about to find out.
This can be a once in a lifetime experience for both team's fans and players as there is little guarantee that either team will make another Super Bowl appearance in their or our lifetimes–which is a sobering fact.
Thus fans of both the winning and losing team need to be prepared for the outcome and all that goes with it.
For some, there is going to be euphoria and the feeling that they got just what they wanted under their Christmas tree and more. For the losers deep disappointment and perhaps depression await.
I have found that for some, the degree of disappointment engenders feelings that interfere with their everyday functioning or thought processes-especially for the devoted football fan who is overly invested.
Additionally, it has been my experience that people who cannot shake off losses and disappointments in any venue and overreact, do so because they emotionally bring not only this one loss to their reaction-but all of their past losses to their response.
This "supersizing effect" makes them feel much worse than then normally would. That is why people frequently overreact.
So, as you attend your Super Bowl party this weekend and you notice that the decorations, culinary spread, celebratory air, and excitement levels seem more akin to a holiday dinner or graduation party, you are probably in the presence of a fan who's going to take the outcome of the year's biggest game pretty seriously.
If their team wins you'll swear the "super" fan just won the lottery. And if they lose? Well, let's just say you'll probably be wishing you had stayed home.
A yearly column and a tradition on the site-enjoy the game!
Related Posts